Hey friends! So I have some fun news today. I'm mixing it up on my blog. And I'm going to be better about posting because I have things to say and I hope you have wants to hear.Judging on the number of contest entries, you do want to hear!
So here's how it's going to break down.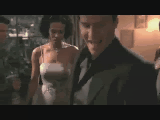 You know I blog at
The Writer Diaries
and
All The Write Notes
. You didn't? Well, I do. So get over there, follow those blogs and all the talented contributing authors.
But here. Right here. I have things to say that just don't fit other places. Like my love of gifs and hot guys and gifs of hot guys to express how I'm really feeling. The occasional cuss word or rant that may need to grace the screen. My thoughts on things others have blogged about but I need to put in my
25
two cents worth.
So on Monday's the blog will be all about influences. TV shows, books, songs, movies and authors that inspire and influence me. How those things and people make my writing better and help me get over my ruts. And once a month, I'll have an interview with an author or writer I adore.
On Wednesday, the day belongs to my other blog
Blog Away The Pounds.
It's writers and fitness complete with health tips, interviews, workouts (all able to be done at home!) and inspiration to keep going. Plus, I'll be sharing my personal journey with you. Make sure you follow that one as well, because lots of cool stuff going on.
Fridays I'll be back here talking about writing, the craft, ranting, obligatory hot guy pics, conferences, where I'm at, or even beating my head against a wall. Of course, November and June will belong to Nano's and somedays I'll just ramble, but at least we'll be in touch.
So I'm hoping to have a bit of goodness for everyone.
Why blog so much, Angi? Don't you have 97239187463241 things to do?
Yes. Yes, I do.
But here's why - writing is community and you can't build a community if you don't keep in touch. It's the reason Twitter is better than Facebook. Well, one of the reasons. People talk and connect each day. People interact with one another and become friends. People are there for each other. And I want to bring that same sense of togetherness here to the blog.
So join (both blogs) and pass it along. I thank you kindly.
And to start it off right - obligatory hot guy gif!
And no - I didn't forget!!! The winner of the writer prize pack is .............Trisha Schmidt (You might know her as @seeredwrite)!!!!!!!!!!!!!!!!
The winner of the fitness prize pack is.................. J.C. Gregorio (You might know her as @muchadoaboutJC)
Congrats both of you!!! And I'll see you all on Monday!